Hunza Properties Group Commemorates Milestone as
Phase Two of PICC Breaks Ground in Penang
On June 11, 2023, Penang witnessed the groundbreaking ceremony of Phase Two of Penang International Commercial City (PICC), a landmark smart city development. This phase comprises commercial elements such as a shopping mall, a five-star hotel, a Global Business Services (GBS) hub, and A-grade office spaces. Upon completion, it is expected to generate 12,000 jobs, a significant boost to the state's economy.
In addition, there is another notable project set to enhance the city's appeal. Senze at PICC, a residential complex offering hotel-like services, is scheduled to be launched at the end of 2023.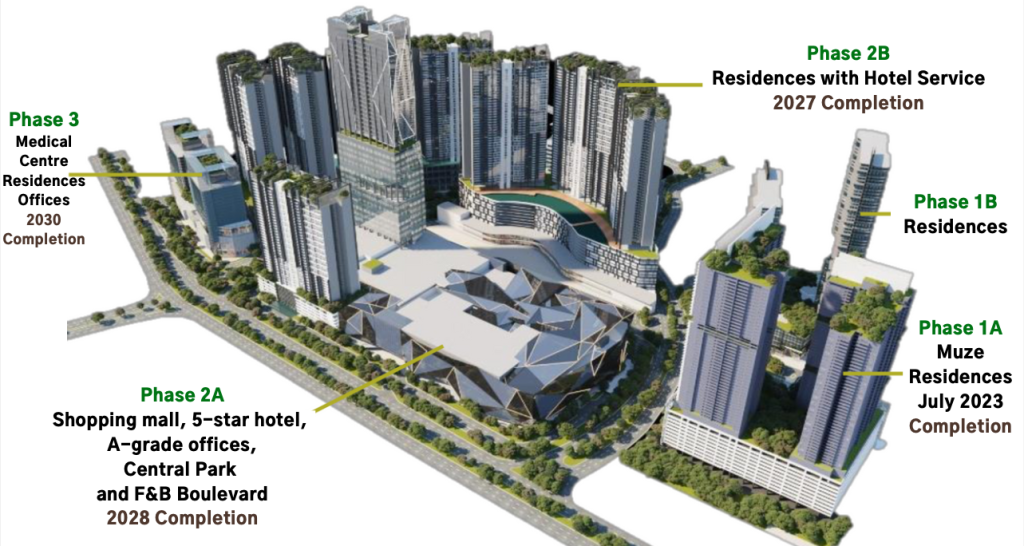 The event was attended by several dignitaries, including Chief Minister Chow Kon Yeow, state Transport and Infrastructure Committee chairman Zairil Khir Johari, state Environment and Welfare Committee chairman Phee Boon Poh, state Social Development and Non-Islamic Religious Affairs Committee chairman Chong Eng, Pulau Tikus assemblyman Chris Lee, and Hunza Properties Berhad's founder Datuk Seri Khor Teng Tong.
Penang's economy has been flourishing, attracting RM196.67 billion in total approved manufacturing investments in 2022. Industry giants such as Micron, Western Digital, Boston Scientific, and Lam Research, alongside Intel and B. Braun, invested in the state, contributing to its growth.
Chief Minister Chow Kon Yeow provided updates on Penang's mega infrastructure developments. He revealed that Malaysia Airports Holdings Berhad (MAHB) was tasked with airport expansion, as informed by Prime Minister Datuk Seri Anwar Ibrahim during his working visit to the state. The MRT Corp was also scheduled to meet with the state government to finalize the light rail transit (LRT) depot.