Things you should be aware of when purchasing Malaysia property
As a foreigner, what kinds of properties can I purchase?
Malaysia welcomes foreigners to purchase property and have full sole ownership of the property. Unlike neighbouring countries such as Thailand where foreigners can only directly own land by way of third party contracts, foreigners can own land on freehold basis as well. Malaysia upholds a common law legal system in which purchasing properties is simple and straightforward and foreigners can own properties directly.
For residential property, foreigners can purchase condos, bungalows, terrace houses, and semi-detached houses. As of now, there is no limit on the number of residential properties you can own.
Freehold vs. Leasehold Property?
Typically freehold properties are more desirable than leasehold properties as they can command higher prices and have less demanding requirements on future ownership transfer.
What is a freehold property?
Freehold property fully belongs to the owner with no control from the government. There are less stringent requirements on transferring freehold property.
For landed property such as terrace houses or bungalows, developers will transfer ownership of the Master Title of the land to the individual purchasers. For condominiums, the buyer will own a stake in the residential development, but the developer will retain ownership of the land. The developer will distribute ownership of the property to individual buyers in the form of a Strata Title.
Properties converted from leasehold to freehold ownership, the state's consent is required when transferring ownership. These types of properties are known as restricted freehold properties.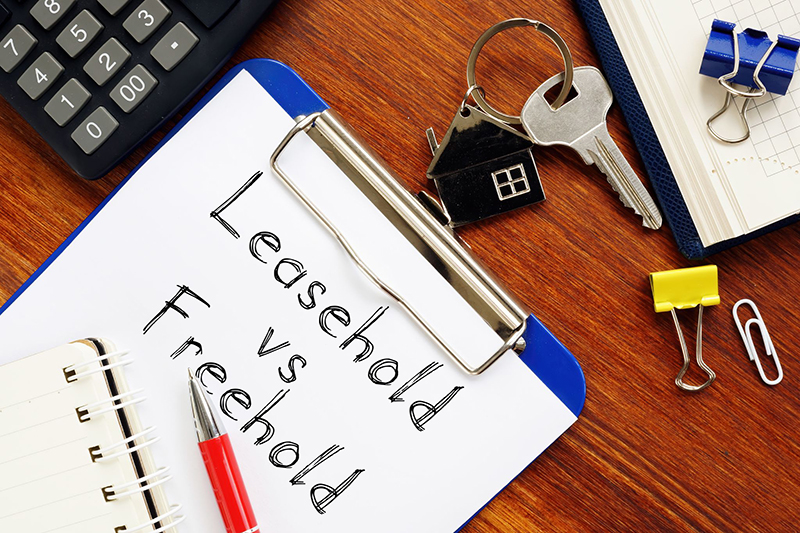 Advantages of owning freehold property in Malaysia
You do not need to worry about the lease running out as you fully own the property

There are fewer limitations on transferring ownership of the land

Owners have the right to subdivide the property as desired, subject to town planning controls
What is a leasehold propety?
A leasehold title land is owned by the government and can belong to the individual owner for 30, 60, 99 or 999 years. Upon expiry of the leasehold term, the ownership of the land will revert to the state authority unless the term has been renewed beforehand. Leasehold land has various restrictions, which are indicated in the lease agreement. The tenant, for instance, will have to care for the land as provided under the land legislation and could be held responsible for developing and maintaining some property.
The security of tenure may also be compromised once the state finds the tenant unfit. The lease may be forfeited by the state for non-performance. While leasehold properties tend to gain more value in the early years of ownership compared to freehold properties, the value of leasehold properties typically rises at a slower rate after 30 years of ownership until the expiry of lease.
Advantages of owning leasehold property
Typically, leasehold properties are slightly lower in price compared to freehold properties
Developers tend to package leasehold properties with more facilities and features

Financing for leasehold properties can be more difficult to obtain.

Banks will require a minimum number of years remaining on the lease before accepting the property as collateral.

The older the property is, the lower the chances to secure financing.
Are there currency controls on foreigners purchasing and selling properties in Malaysia?
There are no restrictions for non-residents to invest in Malaysia to purchase ringgit assets, such as land property and securities. There is also no restriction for non-residents to transfer abroad, in foreign currency, all profits, returns and divestment proceeds from their investments in Malaysia.
It is important to note that the Malaysian Ringgit currency is not a mainstream currency and typically non-residents will not be able to directly purchase Malaysian Ringgit from their country of residence, like Hong Kong, the UK or anywhere other than Malaysia.
When purchasing property, foreign buyers can transfer their local currency (e.g. Hong Kong Dollars or US Dollars) to the developers Malaysian Ringgit bank account directly. Upon the developer's receipt of the funds, the funds will be converted into Malaysian Ringgit. The actual exchange rate will be known after the remittance reaches the Central Bank in Malaysia. The developer will confirm the actual amount when received.
When buyers make TT wire transfers to the developer, buyers should calculate the amount of funds to be remitted based on an estimated daily exchange rate obtained from daily exchange rates. Typically, buyers should remit a slightly higher exchange rate to avoid shortfall in the funds received by the developer due to fluctuations in the exchange rate.
Favourable exchange rate over 10 years
MYR:HKD = 1:1.85 compared to the all-time high exchange rate of 2.65 in 2011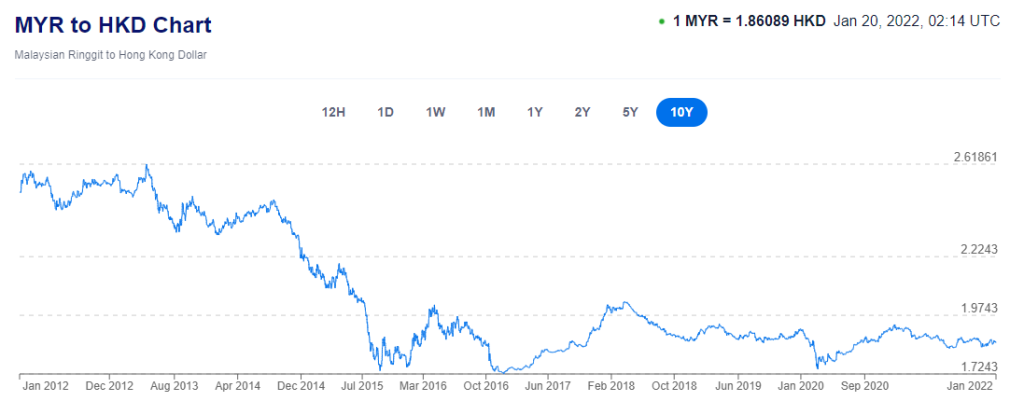 Source:
https://www.propertyguru.com.my/property-guides/complete-guide-to-foreigners-buying-property-in-malaysia-30975
https://www.privacyshield.gov/article?id=Malaysia-Foreign-Exchange-Controls
Learn more about our exclusive developments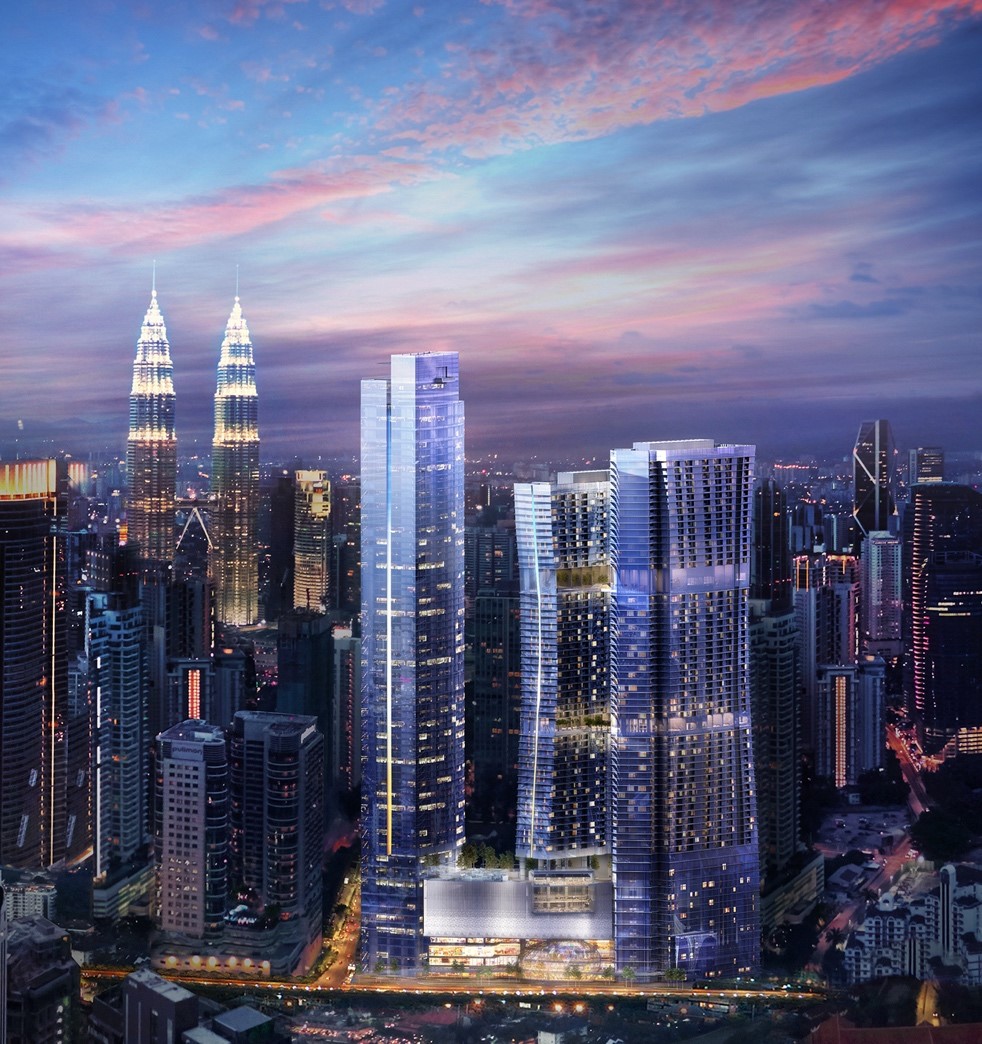 YOO8 Serviced by Kempinski
at 8 Conlay
Fully furnished Kuala Lumpur City Centre branded residences with 5-star service by Kempinski Hotels.
A mixed-use development located in the heart of Kuala Lumpur City Centre, Malaysia's most sought-after neighbourhood.
705 - 1,328 sq.ft. / Prices from HK$4M
Learn more about our Malaysia properties