Investors look to the geopolitical haven of Malaysia to park their money
In stark contrast to China's steadfast implementation of a zero-covid public health policy, Southeast Asia has opted for the "living with covid" approach. When China reinstated lockdowns in the major cities of Shanghai and Beijing earlier this year, Southeast Asian countries like Malaysia, Thailand and Vietnam reopened their international borders ahead of the busy summer travel season to allow vaccinated travellers to freely enter. This has facilitated a strong revival in Southeast Asia's tourism sector and encouraged consumption activities.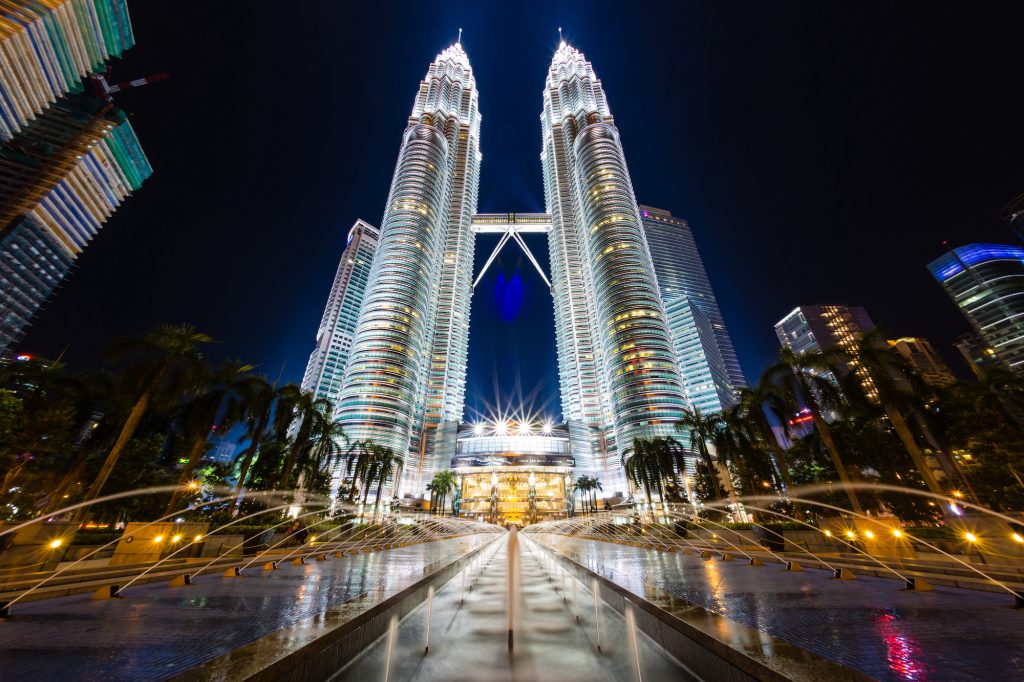 Investing in commodity exporting Malaysia to hedge against rising commodity prices
The pandemic has directly contributed to rising global inflation due to prolonged supply chain disruptions, fuelled by government stimulus packages and pent-up demand, and exacerbated by the war in Ukraine. Food and energy prices are hitting record highs.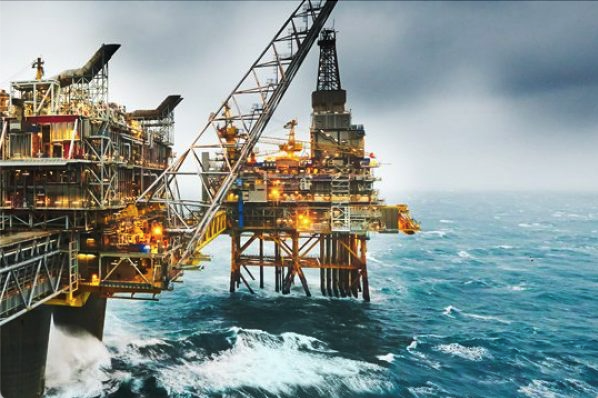 Of the countries in Southeast Asia, Malaysia benefits from a diversified export base by being Asia's only major net exporter of oil and gas and the world's second largest exporter of palm oil. Thus, the region serves as an inflation hedge as the Ukraine war pushes global commodity prices higher. Strong commodity prices will bolster the balance sheet of the Malaysian government, leading to more infrastructure investments, which directly correlate with GDP growth.
Malaysia's central bank recently announced that a GDP growth of 8.9% was registered in the second quarter of 2022. The main drivers of the recovery are the revival of the tourism sector, the growth in commodity prices, and the growth of manufacturing activities, especially semiconductor production.
Malaysia is expected to be the largest beneficiary of the RCEP free trade agreement in terms of gains in exports
Malaysia presents compelling long-term growth opportunities with continuing infrastructure projects, reviving tourism, accelerating digital transformation, strengthening corporate governance, and as an alternative manufacturing base to China.
On 18 March 2022, Malaysia joined The Regional Comprehensive Economic Partnership (RCEP), which is the world's largest free trade agreement (FTA) between 15 countries. The RCEP is an ASEAN driven initiative linking 10 ASEAN member countries with China, Japan, South Korea, Australia and New Zealand. The FTA covers a population of 2.2 billion and a combined GDP of US$26.2 trillion or 30% of global GDP.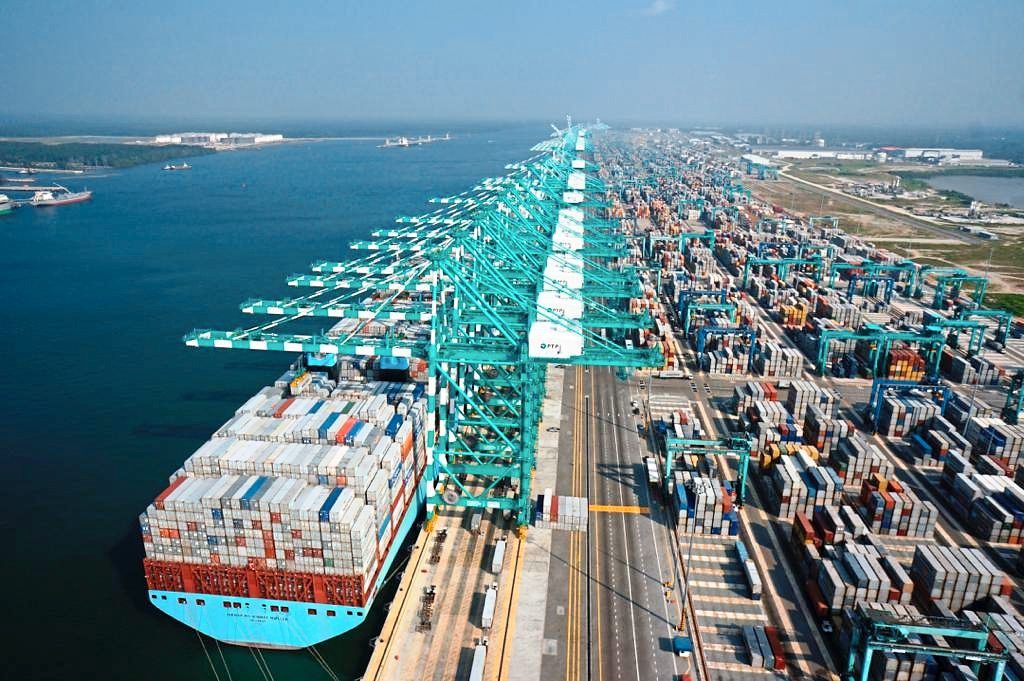 Malaysia will benefit from the eventual removal of 90% of tariffs between member nations and a reduction of non‑tariff trade barriers. The country will also enjoy an enhanced business environment, with new regulations on intellectual property protection, government procurement practices and e‑commerce, and the removal of barriers to the services sector. 
According to Malaysia's Ministry of International Trade and Industry, Malaysia is expected to be the largest beneficiary of the agreement in terms of gains in exports with a projected US$200 million increase among the ASEAN countries.
Tech multinationals seek alternative manufacturing bases to China
The pandemic has triggered multinationals of clothing to consumer electronics to seriously reassess their sources of raw materials, and parts assembly. Given China's ongoing battle with covid-19, companies are looking to reduce their operations in China and are turning to Southeast Asia to secure their supply chains. This trend has been under way even before 2020 when investors experienced increasing Chinese labour costs and higher taxes because of the US-China trade war since 2018.
Malaysia has been capturing investments from multinational tech companies. Demand for semiconductors (i.e. computer chips) has been growing for years as the world becomes more digital given its use in all machinery from smartphones to cars. The covid-19 pandemic's severe disruption of global supply chains has further exacerbated the worldwide semi-conductor shortage. 
Malaysia plays an indispensable role in the global semiconductor supply chain accounting for 13% of the world's supply. The country's semiconductor industry is concentrated in the island-state of Penang, which represents 80% of the nation's contribution. Last year, Penang registered the largest share of foreign direct investment (USD17 billion) in its manufacturing industry in Malaysia in 2021. 
Malaysia's technology sector stands to benefit from the US-China trade war and geopolitical issues with the US imposing export restrictions on China's largest chip firms. Semiconductor companies are announcing investments in fabrication plants to meet increasing demand. In 2021, Intel the world's largest semi-conductor manufacturer further invested USD7 billion to create a new advanced facility in Penang's Bayan Lepas Free Trade Zone.
Malaysia welcomes foreigners to own property and land on a freehold basis
Malaysia is a popular location for foreigners to invest in property given the ease of owning freehold property and even land compared to most of its Southeast Asia counterparts like Thailand and Vietnam. As a former British colony, Malaysia upholds a common law legal system and English is used in business dealings.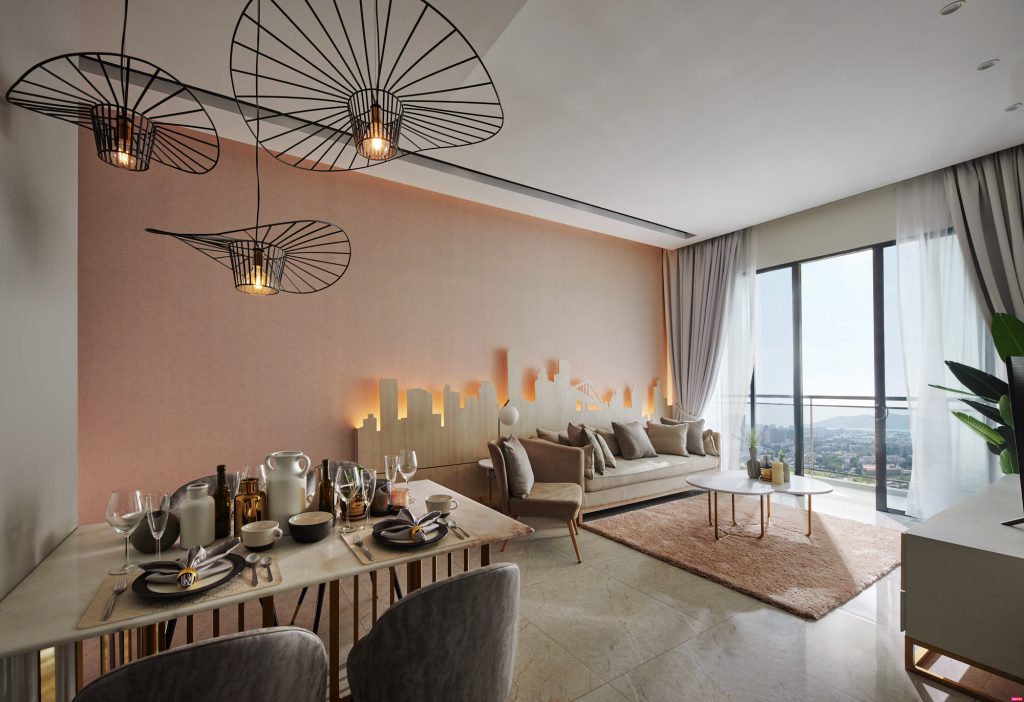 Thailand and Vietnam do not allow foreigners to own land, and typically restrict foreign ownership to condominiums only. Vietnam generally restricts foreigners to purchase condominiums under Land Use Right leases for a period of 50 years. Should the foreigner marry a Vietnamese national, it will then be possible to own a freehold property in Vietnam. The total number of units owned by foreigners in a condominium building must not exceed 30%. 
In Thailand, foreigners are restricted to owning foreigner designated condominium units of no more than 49% in a single building.
"YOO8 Serviced by Kempinski at 8 Conlay"
Kuala Lumpur City Centre (KLCC) branded residences with 5-star hotel service
Branded residences are traditionally a strategic partnership between a reputable hotel brand and a property development. Through this direct association, the property naturally benefits from the hotel group's well-established and positive brand image.
Fok advises that niche developments in prime locations remain a key interest to investors. This is corroborated in Savills' global study on branded residences, which highlights that this property type will continue to see extraordinary growth (230% in the last decades). Incidentally, the latest Savills spotlight on branded residence also named Kuala Lumpur within the top 10 of emerging cities to watch out for in the sector.
Fok says that an advantage to investing in branded residences is access to top quality management and maintenance services, which serves to enhance the value of the asset. The presence of a brand increases the visibility of the product when attracting affluent tenants and neighbours or future re-sale buyers. Given that branded residences are extremely rare on the market, they typically have resilient prices.
YOO8 is situated against the backdrop of the Petronas Twin Towers in KLCC's Golden Triangle area, the capital city's most sought-after neighborhood. YOO8 marks globally-renowned YOO interior design firm's first project in Malaysia. Featuring interiors by celebrity designers Steve Leung and Kelly Hoppen, it will be the world's tallest spiral twin residential towers upon completion. The residence sits within 8 Conlay, a residential, retail and hotel mixed-development. In addition, the new Conlay MRT and the national landmark "Pavilion" is only steps away from the project.
Sharing the prominent address will be luxury hotel group Kempinski's first and only five-star hotel in Malaysia. Residents at YOO8 enjoy impeccable service by legendary luxury hospitality group Kempinski Hotels. On top of basic services such as valet parking, concierge, and shuttle bus, be prepared to be pampered from head to toe with room service, housekeeping, butler on call and much more.
There are 66,000 sq.ft. highly Instagramable facilities for residents to revel in. The 26th floor features the Water Lounge, an opulent pool and spa area, jacuzzis and lap pool. The 44th floor features the Green Refuge, a multi-tiered park with a one of a kind in-house jogging path suspended in the air.
"Muze at Penang International Commercial City (PICC)" A landmark smart city development
Adjacent to the Bayan Lepas Free Trade Zone, Penang Golf Club, and Convention Centre, Penang International Commercial City (PICC) is situated in the heart of Bayan Lepas, Penang's new business district. The Free Trade Zone houses over 300 multinational firms and 3,000 small and medium-sized enterprises with manufacturing facilities specialising in the production of semi-conductors. This region has been earmarked by the state government as a major focus in its 'Penang 2030' economic transformation plan.
PICC is set to be the first comprehensive mixed-use development in Penang, comprising of a shopping mall, Shama serviced apartments, 5-star hotel, A-grade offices, medical centre, and Central Park. In recognition of the developer's exceptional contribution to society, Hunza Properties Group was granted permission by the state government to incorporate the "P" for Penang in the project name of PICC.
Implementing the latest in smart home technologies, experience an augmented lifestyle with personalised control of your home. PICC incorporates an all-encompassing smart city function as well. Other innovative features optimise operations through mobile booking for healthcare facilities, smart public lighting, parking management, digital wayfinding, and predictive maintenance for building management.
The state government is investing approximately HK$46 billion in the Penang Transport Master Plan with the purpose of enhancing the infrastructure of Penang Island and the Mainland. This includes incorporating monorail and Light Speed Rail (LRT) transit lines, tram lines, and additional main highways. PICC will have its own LRT station within the complex.
The first residential phase of PICC titled "Muze" offers spectacular open views of the Penang Golf Club, Convention Centre and sea.
Source:
https://themalaysianreserve.com/2022/06/07/hsbc-projects-5-5-gdp-growth-ringgit-to-reach-rm4-28-in-2h22/
https://www.bloomberg.com/news/articles/2022-05-07/asia-stock-stars-may-see-more-tailwinds-even-as-world-tightens
https://www.nst.com.my/news/nation/2022/06/806037/malaysia-gateway-between-china-and-asia
https://research.hktdc.com/en/article/MTAxOTAxMjgyNQ
https://www.nst.com.my/business/2022/03/781098/rcep-comes-force-malaysia-march-18-2022-miti
https://www.voanews.com/a/southeast-asia-latin-america-set-to-gain-in-post-pandemic-supply-chains/6628941.html
Learn more about our exclusive developments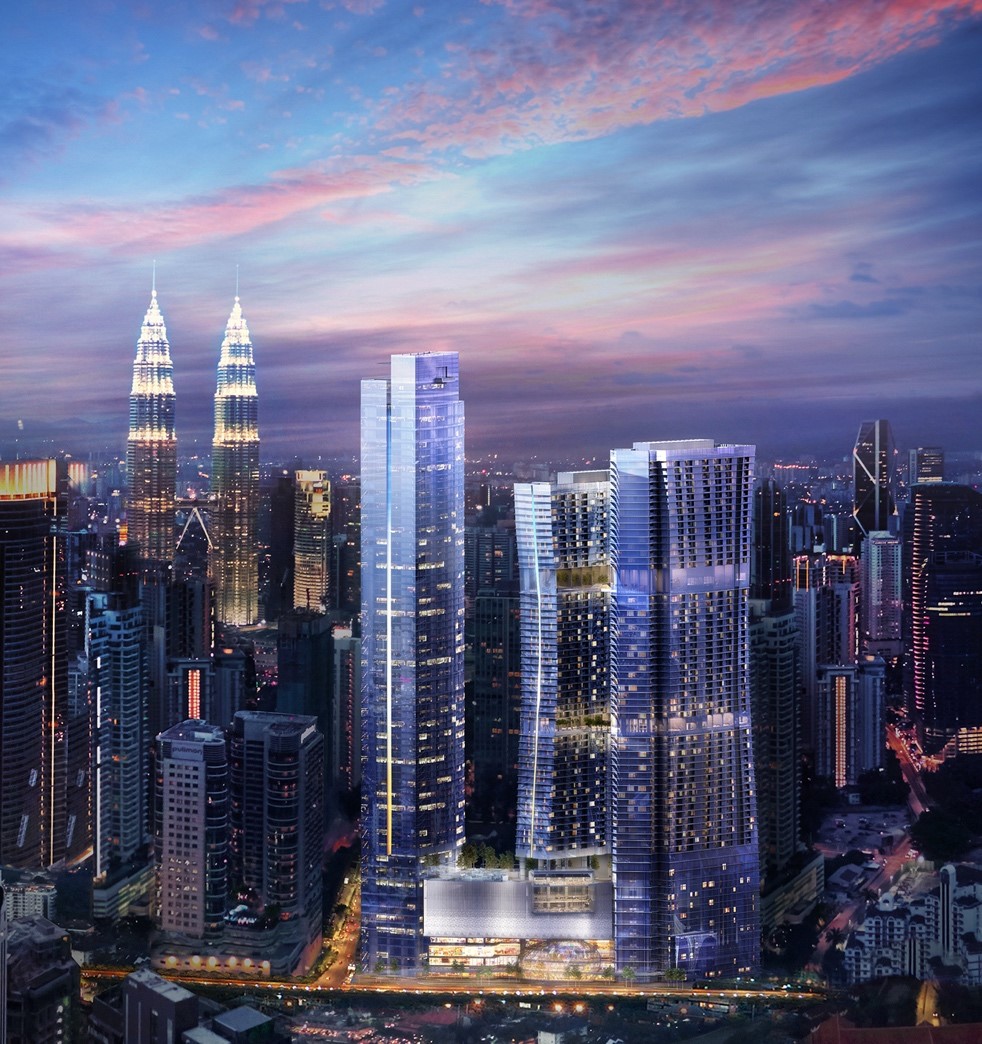 YOO8 Serviced by Kempinski
at 8 Conlay
Fully furnished Kuala Lumpur City Centre branded residences with 5-star service by Kempinski Hotels.
A mixed-use development located in the heart of Kuala Lumpur City Centre, Malaysia's most sought-after neighbourhood.
705 - 1,328 sq.ft. / Prices from HK$4M
Inquire about our Malaysia Property Offerings