A Guide to Malaysia Mortgage Loan Financing Options
In this article, we share tips and information that foreigners of Malaysia should be prepared for when purchasing Malaysian properties.
Though foreigners are welcome to purchase property in Malaysia and can have 100% ownership of the property title for a wide range of property types (including landed property, commercial property, condominiums, industrial property and industrial land), there are certain restrictions and requirements that foreigners need to comply to when buying.
What is the definition of a foreigner?
A foreigner is:
An individual who is not a citizen of Malaysia
A foreign company incorporated in Malaysia
A company incorporated in Malaysia with 50% or more of its voting shares held by a non-Malaysia citizen
When purchasing property in Malaysia, foreigners need to comply with the following main requirements:
Off-limit property types
Minimum purchase price
Foreigner state consent
Foreigners are allowed to purchase the majority of property types with the exception of the following property types:

Properties located on Malaysia Reserve Land (MRL). MRL is land deemed by the government to only be owned and controlled by Malays and cannot be transferred or sold to a non-Malay.
Low and medium cost residential properties as defined by the state authority
Properties allocated to Bumiputera (a term used in Malaysia to describe Malay or indigenous people) in any development as defined by the state authority. For a limited period, a certain percentage of new housing in any development has to be sold to Bumiputera.
Agricultural land
Properties sold by public auction
Minimum entry prices for foreigners
Typically, foreigners are allowed to buy property that exceed a certain minimum purchase price.

During the Malaysia government's announcement of Budget 2020 in October of 2019, the government has decided to reduce the thresholds for high-rise condominiums in urban areas for foreigners in Malaysia from MYR1 million to MYR600,000.

However, we would like to highlight that this announcement is currently being followed only by the Federal Territory of Kuala Lumpur, and not the other State Governments. As Malaysia has a federal system of government, the rules for foreigners purchasing property vary according to the different State Government laws.
Before proceeding, these are the three Malaysia land titles that you should be aware of:
Strata title: a strata title is the type of land title issued for stratified properties. It generally applies to properties in a multi-storey building in which condo owners have ownership over their individual unit (commonly referred to as a "parcel") and shared ownership responsibility over common facility areas. Separate individual strata titles are issued to individual unit condo owners.
Landed property: landed property is an individual title given to properties that are developed as part of a private parcel with no shared ownership responsibility. Landed property typically refers to a bungalow, semi-detached or terraced house.
Overhang property: overhang property refers to unsold units in completed (built) developments. It does not apply to unsold units in off-plan or pre-completed developments.
 
Penang's Minimum Entry Price Requirements
Penang has revised its minimum purchase price starting from 11 June, 2020 valid for one year, applying only to overhang properties.

For stratified properties, foreigners can only buy properties with a minimum purchase price of MYR800,000 (the previous rule is that it must exceed MYR1 million) on Penang Island and MYR400,000 (the previous rule is that it must exceed MYR500,000) on the mainland of Province Wellesley (also known as Seberang Perai).

For landed properties, foreigners can buy properties with a minimum purchase price of MYR1.8 million (the previous rule is that it must exceed MYR3 million) on Penang Island and MYR750,000.- (the previous rule is that it must exceed MYR1 million) on the mainland of Province Wellesley (also known as Seberang Perai).

Other than minimum price eligibility, the state of Penang charges a levy equivalent to 3% of the purchase price. The states of Melaka and Johor both charge a levy equivalent to 2% of the purchase price. Penang, Melaka and Johor are the only states that charge foreigner levies.
Kuala Lumpur's Minimum Entry Price Requirements
Foreigners are allowed to only buy properties in Kuala Lumpur above MYR1,000,000.

However, only for the year 2020 as outlined in the Budget 2020, the minimum threshold for high-rise buildings sold on the secondary market in Kuala Lumpur is lowered to only RM 600,000.
Foreigners who want to purchase property in Malaysia need to apply for State Consent or approval to do so from the state authority. A designated state consent fee is payable by purchasers (refer to our article "Checklist of Expenses for Foreigners Purchasing Malaysian Properties"). The application process is normally completed by the lawyers handling the transaction.

Under the Economic Planning Unit guidelines on the acquisition of property, direct acquisition of property valued at MYR20 million and above require approval from the Economic Planning Unit. For such approvals to be granted, registration fees may be incurred.
Learn more about our exclusive developments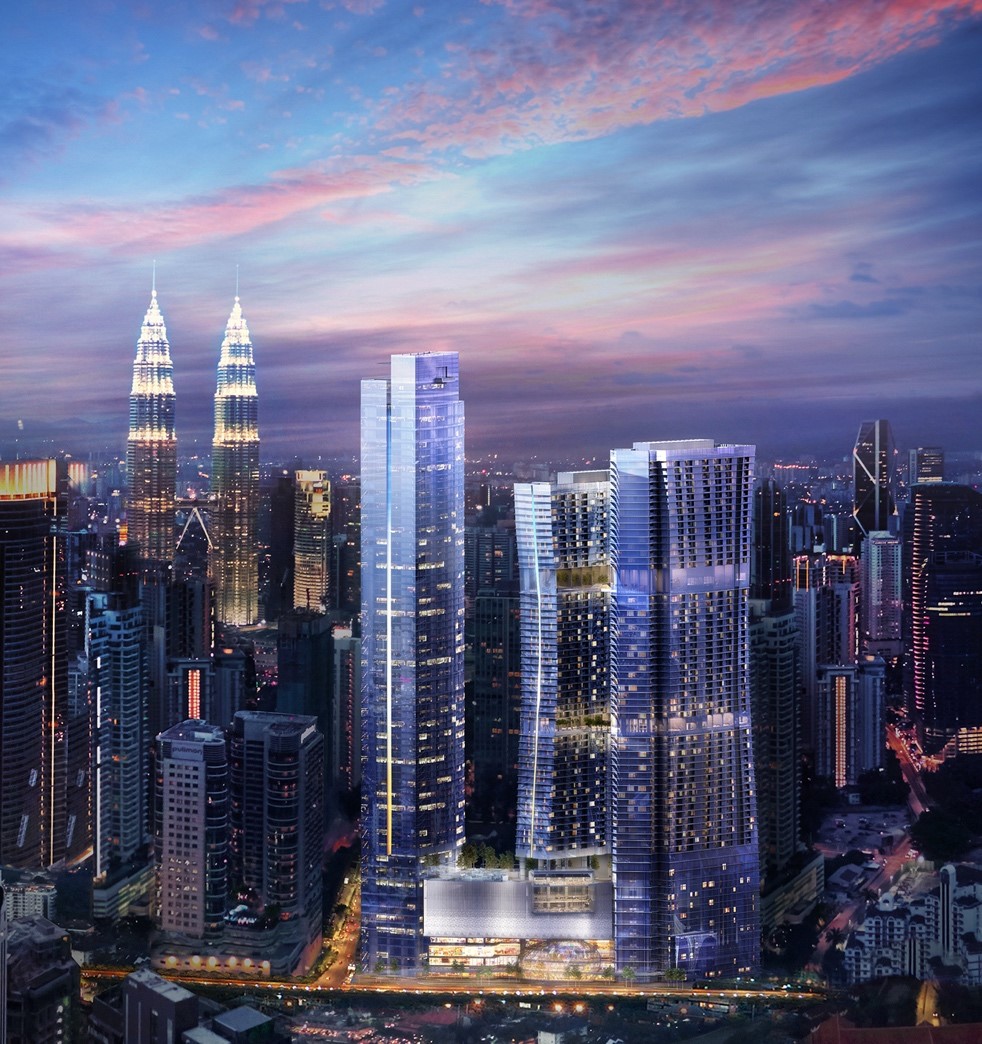 YOO8 Serviced by Kempinski
at 8 Conlay
Fully furnished Kuala Lumpur City Centre branded residences with 5-star service by Kempinski Hotels.
A mixed-use development located in the heart of Kuala Lumpur City Centre, Malaysia's most sought-after neighbourhood.
705 - 1,328 sq.ft. / Prices from HK$4M
Inquire about our Malaysia Property Offerings