Malaysia's Real Estate Market Outlook 2022
Malaysia's real estate market, which was downcast in 2021 due to the disruptive impact of the covid-19 pandemic, is expected to see moderate growth in 2022, in line with the expected recovery of the global economy.
Malaysia's economy is set to bounce back and recover with a GDP growth forecast of 5.5% in 2022, according to The World Bank
Building on the positive momentum of Malaysia's successful national vaccination program, the country's GDP growth is expected to accelerate to 5.5% in 2022 from 3.8% in 2021 according to The World Bank. Given that 82.5% of Malaysia's 32 million population is vaccinated, Standard Chartered Bank's chief economist for the Association of Southeast Asian Nations and South Asia Edward Lee advised that this would facilitate a sustainable and confident economic reopening.
The central bank of Malaysia recently announced that its economy has registered a greater than expected positive growth by 5% in the first quarter of 2022. This can be attributed to improving domestic demand, reopening of international travel borders and implementation of investment projects. The job market has showed signs of recovery with the unemployment rate further declining to 4.1% compared to 4.3% in the fourth quarter of 2021. Malaysia's economy continues to benefit from strong external demand, particularly for its electrical & electronics sector. The services and manufacturing sector continued to drive economic growth, expanding from 6.5% to 6.6%, respectively.
Reopening of international land and air borders on 1 April 2022 to boost Malaysia's tourism sector
In line with Phase 4 of its National Recovery Plan, Malaysia has reopened its air borders on 1 April 2022. This will likely see strong revival for the country's tourism sector, an industry that contributed 13.3% to the country's GDP. Fully vaccinated travellers aged 18 years and above are able to enter the country without quarantine nor needing to undergo a professionally administered RT-PCR test prior to departure. Malaysia's Minister of Tourism, Arts and Culture, Hajah Nancy Shukri, advised that Malaysia will never close its borders again for international tourists or enforce total lockdowns because of covid-19. 
Looking back at Malaysia's real estate market situation from 2020 to 2021
Between Q2 2020 and Q2 2021, government Movement Control Orders (MCOs) in response to rises in covid infection rates caused for sudden drops in property transaction activity.
"With prices trending in a positive direction in the final quarter of the year [2021], and sentiments are gradually, but steadily improving, it is highly likely more property purchasers will want to catch the potential upswing of market prices while the financial environment remains favourable. This is a momentum that is expected to pick up pace and spill over into 2022," said Sheldon Fernandez, Country Manager, PropertyGuru Malaysia.[2021]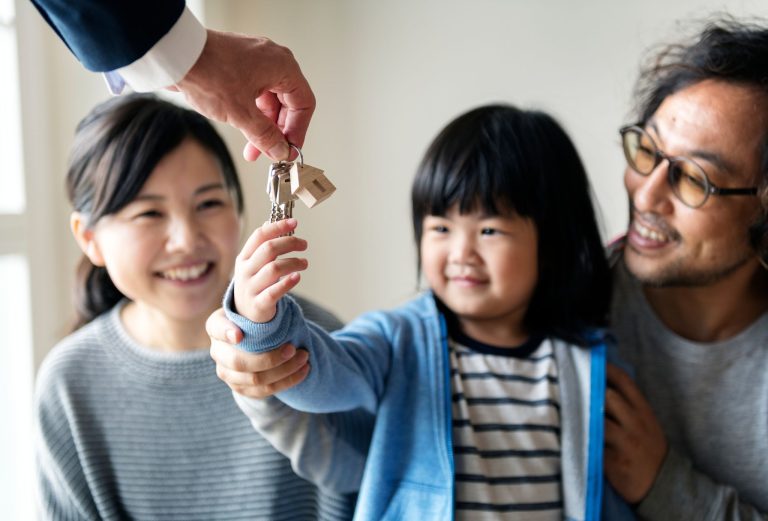 The Malaysia government announced in its Budget 2022 on October 29 2021 the removal of Real Property Gains Tax (RPGT) for local Malaysians selling their properties on the sixth year onward. RPGT was originally introduced to dampen the overheated real estate market. The partial removal of RPGT will liberalise the market for investors and second home owners to retain their properties.
Malaysia's 10-Year House Price Index Chart
(2011-2021)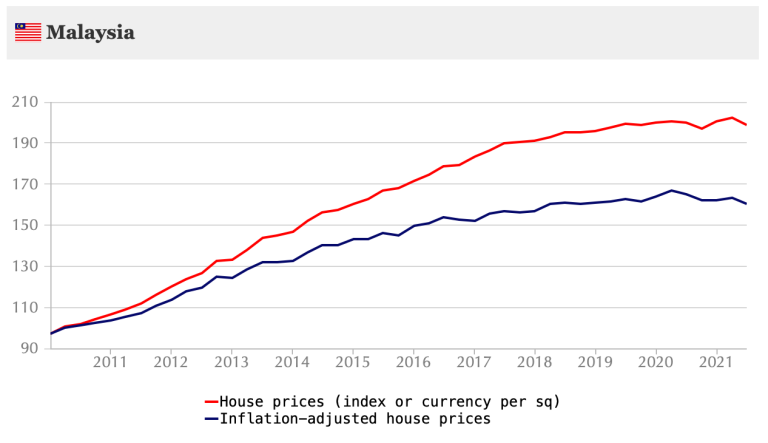 Learn more about our exclusive developments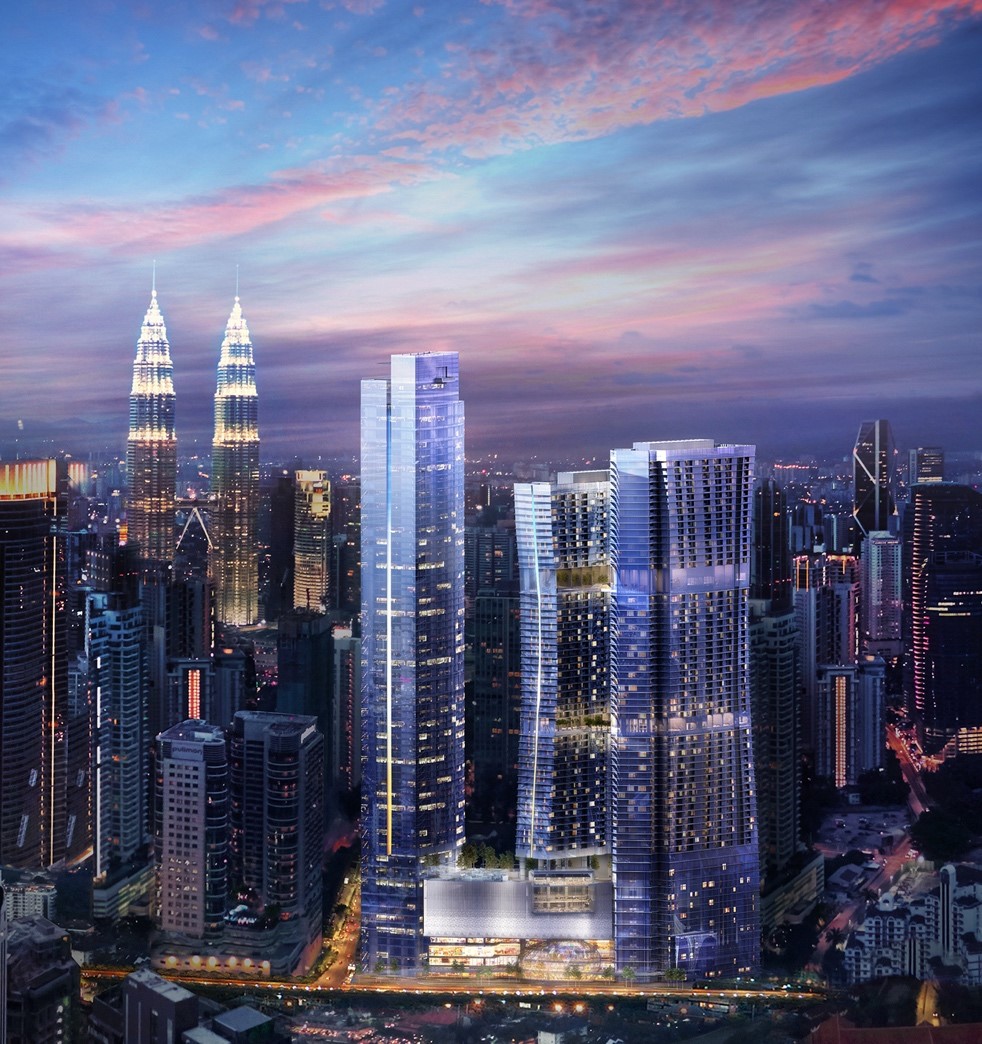 YOO8 Serviced by Kempinski
at 8 Conlay
Fully furnished Kuala Lumpur City Centre branded residences with 5-star service by Kempinski Hotels.
A mixed-use development located in the heart of Kuala Lumpur City Centre, Malaysia's most sought-after neighbourhood.
705 - 1,328 sq.ft. / Prices from HK$4M
Contact a Jade Land representative
Source:
https://www.bnm.gov.my/-/qb22q1_en_pr#:~:text=The%20Malaysian%20economy%20is%20expected,as%20announced%20in%20March%202022.
https://www.nst.com.my/property/2022/05/796820/malaysian-property-market-emerging-storm
https://www.globalpropertyguide.com/Asia/Malaysia/Home-Price-Trends
https://malaysia.news.yahoo.com/malaysia-property-market-outlook-2022-073452737.html
https://www.propertyguru.com.my/property-guides/malaysia-property-market-outlook-2022-online-report-5817