Jade Land's Gallery & Event Space
Location, location, location
Situated in a highly prime location in the heart of Central, our venue is on the UG/Floor of Winway Building on 50 Wellington Street – a stone's throw away from Lan Kwai Fong, Soho and Central MTR Station (Pedder Street Exit D2).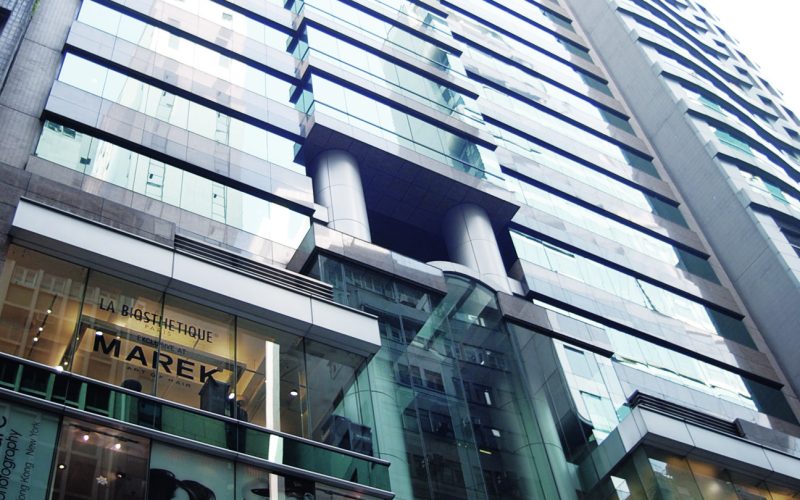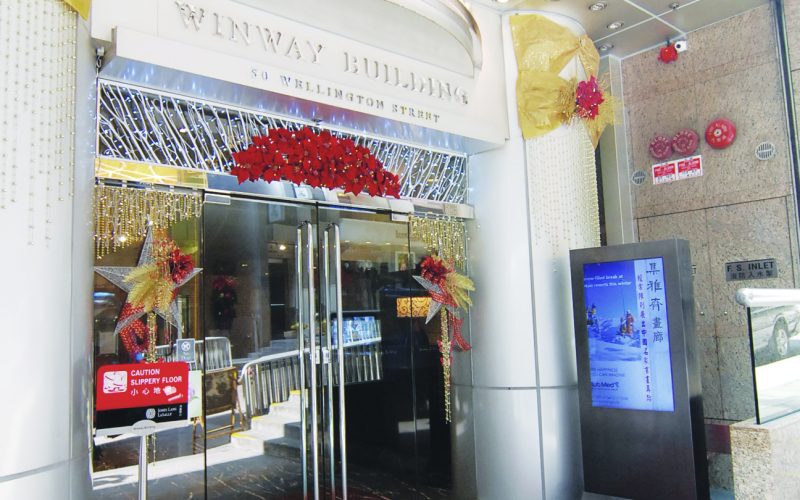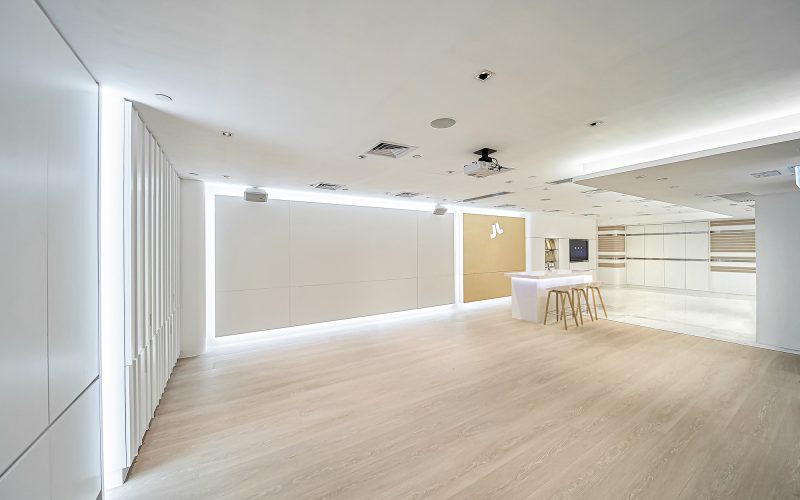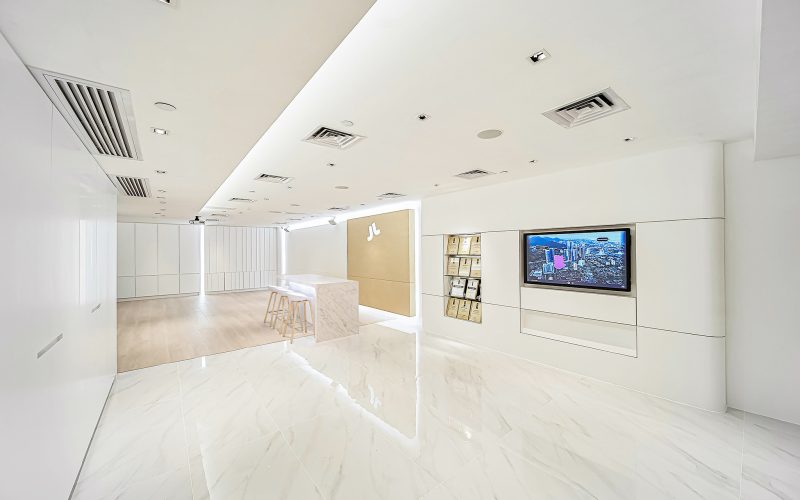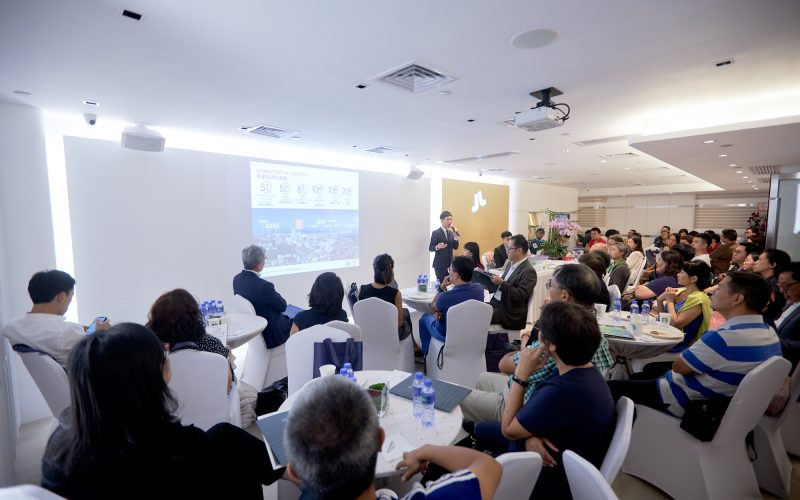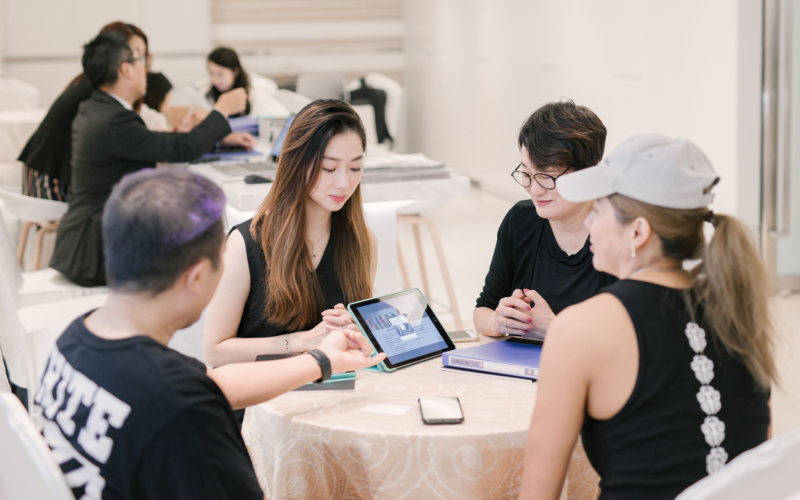 Jade Land's Gallery & Event Space
Our sales gallery is a new addition to our existing 7/Floor office space within Winway Building in Central. It is our very own spacious 1,400 sq.ft. private venue to host clients and distinguished guests alike. It is a versatile open-plan space that easily transforms according to our company and our client's needs, whether it be to host an exhibition, seminar, private consultation, dinner, cocktail reception and more!
Our regular set-up consists of a few key quarters: a living area with sofas & lounge chairs, an island with bar stools, a large circular table for formal seating, built-in touch-screen televisions, scale model showcase areas and a projector wall.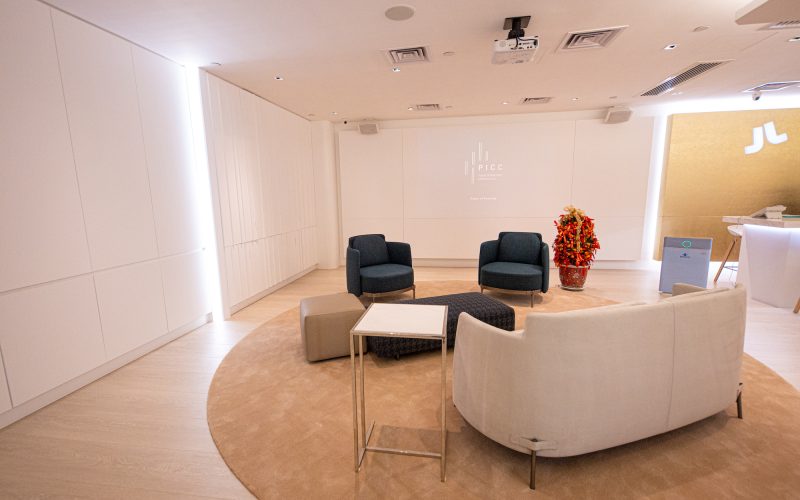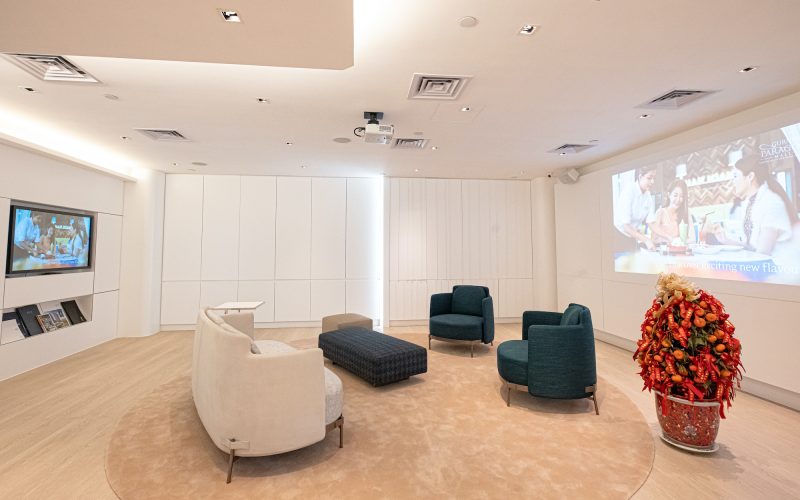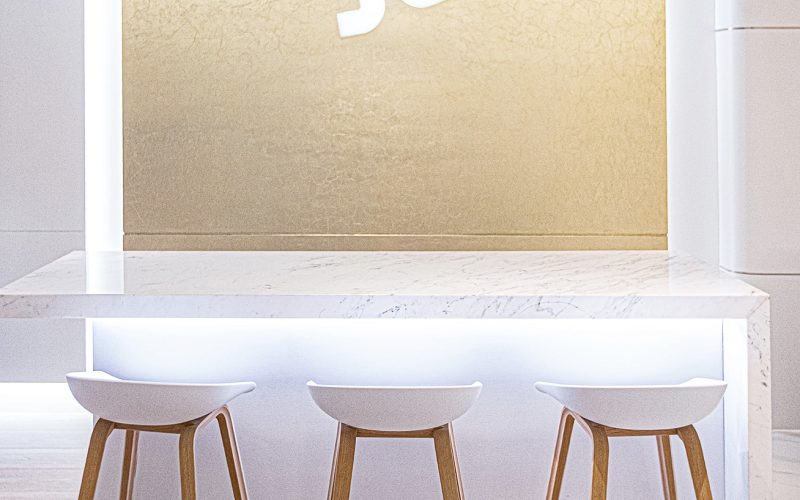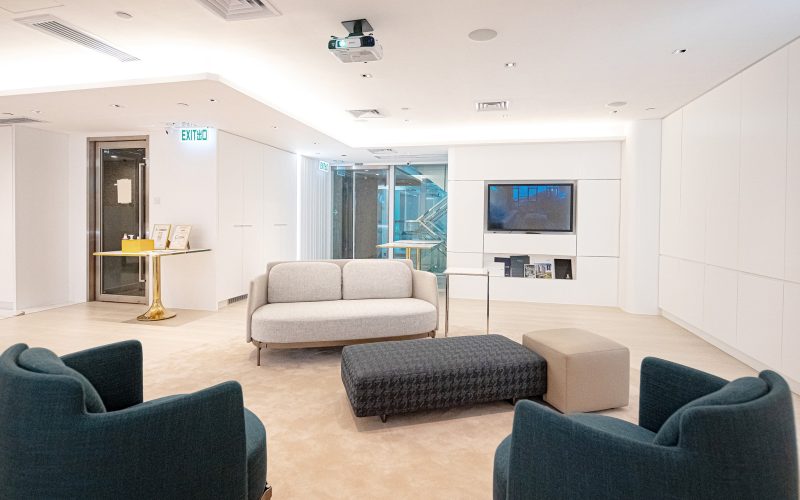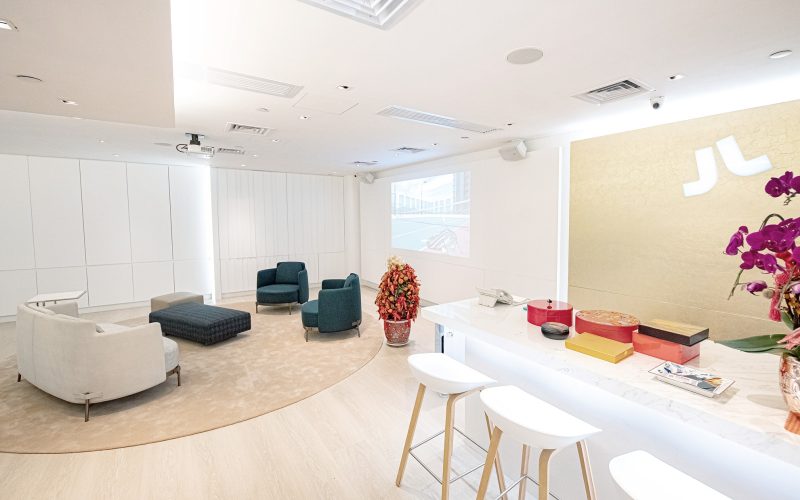 Wellington Street-Facing LED Advertisement Screens
Wellington Street-facing LED screens have been installed for the purpose of video advertising, such that passerby's can see our developer-appointed projects.
Our covid-19 prevention measures
As a covid-19 prevention measure, we complete full disinfection of our event space and back office on a monthly basis, utilising Hygisoft – a Finnish multi-purpose disinfectant that instantly kill 99.9% of viruses and bacteria.
It is non-toxic and non-irritating to the skin.
The effects of the product lasts for 30 days.
In addition, we have installed medical grade air-purifiers ("Perfect Particulates Purification PPP Air Purifier) at all of our premises.